As a London Escort, the other evening I saw a new client. He was cute, quite handsome and as usual for that time of the day I felt incredibly horny. We started talking, which eventually turned into making out. He asked me if I would blow him and I was delighted. He sat on the foot of my bed and pointed at the ground in front of me. Not wanting to be quite so easy, instead of getting right to my knees, I tackled him onto the bed. I was in a playful mood and we wrestled for a while before I let him win eventually and took my place on my knees in front of him. He undid his belt, unbuttoned and unzipped them, before I slowly pulled them down with his boxers.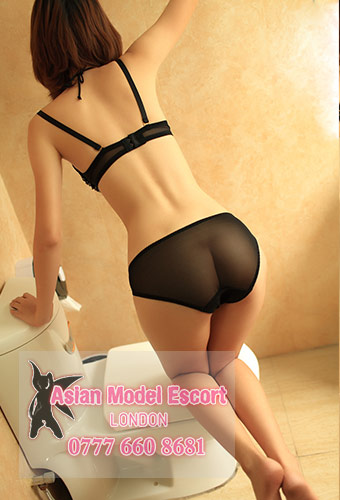 I'm pleased to say he had a well above average cock in both thickness and width and in my books worthy of worshipping. I like to do a lot of teasing with my tongue before I go to the actual sucking but this young buck was impatient. After only a few minutes, he tenderly tried to guide my head to the tip of his cock. I gently pushed him away and made him wait a little longer, then when I could tell he was boiling with excitement I finally took the head of his cock in my mouth. Then slowly, I started to slide my plumb lips up and down his hard cock. I wasn't going fast enough for him so he put his hand on the back of my head and tried to make me go quicker. I've had lots of experience sucking cock, trust me I know what I'm doing but in this instance I didn't mind him directing the pace and as I warmed up it really didn't feel like work at all .
Back on the job I went back to salivating on his cock, but he began to get very excited and couldn't keep his hands still. He reached down and started to fondle me so I pulled my top down across my stomach and took off my bra. Now dressed in only my skimpy panties I quickly got back into my rhythm with lips flying up and down his stiff cock, he grabbed the back of my head with both hands and made me gag on his cock. That's a real turn on for me and as I choked I sensed he wouldn't hold on much longer. I was right and all of a sudden he stood up and pulled his twitching cock out of my mouth. I didn't even have time to react. The first shots of his cream hit my right eye and it wasn't an accident either. He covered my face with cum from my chin to my forehead and he loved it. I smiled, flicked back my long hair and to my extreme pleasure squealed with joy as he rubbed his cum all over my face with his cock.
What more can I say. You guys cease to amaze me and I find entertaining a new client always an extra special thrill.
/img/logo.png
0
0
Yiyo
/img/logo.png
Yiyo
2015-05-24 16:39:22
2015-05-24 16:39:22
BBJ Fun – Mimo's naughty diary