We have new girl arrived this week.
New Escort: Cristal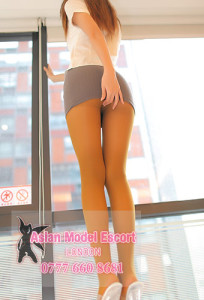 Hello there, I'm Cristal. I am a tight-bodied, athletic London Japanese escort. If you clicked on my profile looking for a girl with a tight body, pretty face and a fun and sexy personality, you have come to the right place. I am confident in my looks, but I am far from being full of myself.
I am a humble person, but I know what I have to offer and all that I have to offer can be yours for one gorgeous night. All you have to do is call the number and ask for me by name. I work out all the time and it has really enriched my life. If you choose me as your London escort, I will enrich your next trip to London in ways that you have never dreamed of. I don't just workout to serve myself. I work out so you can enjoy the fruits of my labor. I'm sure that you work hard in your own way and you deserve to be with someone who works on themselves with your pleasure in mind. I like the way my body looks in the mirror, but I like it even more when I look at it through your eyes.
London has so much to offer when it comes to nightlife and I want to show you. I know so many great clubs and bars to go to, but the choice is yours. Will you be in London on business and need a hot girl to impress your co-workers at the company gathering? I'm your girl. I have been known for great conversation and that is just one of the many things that makes me a great London escort. I am ready and willing to spend the night doing whatever you need me to do to serve your needs. Whether you are here on business or pleasure, my business is your pleasure. I know it's corny, but hey it's true. If you walk away from our night together satisfied then I am satisfied as well.
View her profile here: Cristal Escort
/img/logo.png
0
0
Yiyo
/img/logo.png
Yiyo
2014-08-13 07:05:05
2014-08-13 07:10:00
Cristal